Step By Step Instruction to Renew Your Membership
Step 1: Navigate to https://nsw.raeme.org.au in your favourite web browser.
Step 2: Click Login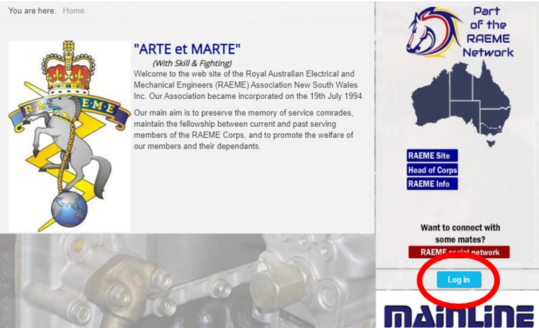 Step 3: Enter your Username that was provided in your Email into the User Name Field. If you do not know your Password click "Forgot Your Password?" option and follow the instructions. Otherwise enter your password and login.
Step 4: From the Menu Bar, select "My Membership Details"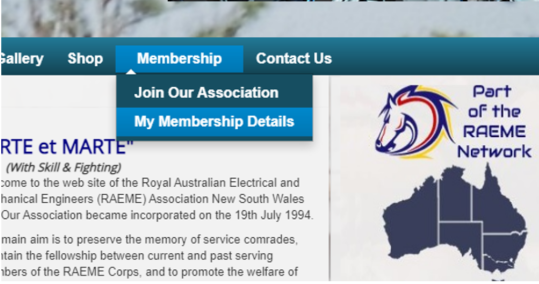 Step 5: Select your membership from the list.

Step 6: Select "Renew in Advance" and complete/update the information and follow the instructions to complete payment.