"ARTE et MARTE"
(With Skill & Fighting)
Welcome to the web site of the Royal Australian Electrical and Mechanical Engineers (RAEME) Association New South Wales Inc. Our Association became incorporated on the 19th July 1994.
Our main aim is to preserve the memory of service comrades, maintain the fellowship between current and past serving members of the RAEME Corps, and to promote the welfare of our members and their dependants.
1 Field Squadron Workshop
South Vietnam 1967-1968
This video was produced and edited by WO1 (Retd) Mick Leonard who was a Cpl Elec with 1 Fd Sqn Wksp. during the deployment of 1 Fd Sqn RAE to SVN in 1967/68. Narrated by COL John Kemp AM (Retd) who was the OC 1 Fd Sqn RAE during the deployment, the video is a tribute to the untiring efforts of the workshop personnel in support of the engineer operations


In accordance with the RAEME doctrine, the wksp was an integral part of the Fd Sqn to provide repair and recovery support under all conditions and to fight and defend their area of operations whether on wksp tasks or wider operations of the squadron group.


There is some amazing footage of the conditions under which the wksp was forced to operate, both within the Task Force base and when deployed on offensive operations.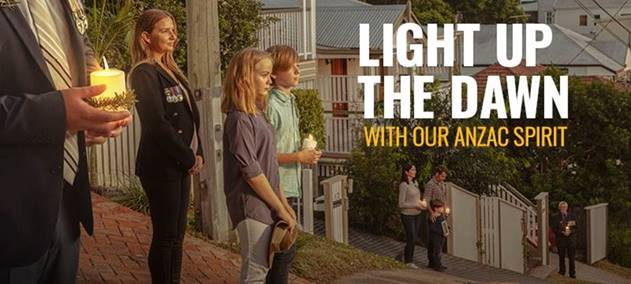 To our valued Defence volunteers,
While we can't pay our respects in public on ANZAC Day this year, the RSL is working across Australia to ensure that ANZAC Day is commemorated, and that Australian servicemen and women are remembered, through virtual services online and on television, as well as through digital commemorations across www.rslanzacspirit.com.au and social media.
This year, in lieu of volunteering for the ANZAC Appeal and our commemorations, we are asking our volunteers to take part in one of the five ideas that you or your family can do to honour our Defence personnel, past and present, and ensure their service and sacrifice is not forgotten.
Learn more about how you can commemorate the day differently here: https://www.rslnsw.org.au/anzac-spirit
Your continued support of Australian veterans and their families in need is greatly appreciated.
2020 CALENDAR
17 June – Committee Meeting & Casual Lunch
INGLEBURN RSL CLUB
70 Chester Road INGLEBURN
16 September – Committee Meeting & Casual Lunch
CLUB REDFERN
159 Redfern Street REDFERN
15 November – Christmas Luncheon
CAMPBELLTOWN CATHOLIC CLUB
Camden Road CAMPBELLTOWN
02 December – Committee Meeting & Casual Lunch
EPPING CLUB
45 Rawson Street EPPING
All locations to be confirmed.