"ARTE et MARTE"
(With Skill & Fighting)
Welcome to the web site of the Royal Australian Electrical and Mechanical Engineers (RAEME) Association New South Wales Inc. Our Association became incorporated on the 19th July 1994.
Our main aim is to preserve the memory of service comrades, maintain the fellowship between current and past serving members of the RAEME Corps, and to promote the welfare of our members and their dependants.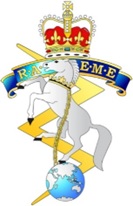 RAEME ASSOCIATION NSW Inc.
2023 ANZAC DAY LUNCHEON
199 Castlereagh Street Sydney
A CASH BAR WILL BE IN OPERATION
Please Note - closing date for tickets is MONDAY
17th April 2023
ENTRY IS BY TICKET ONLY AS WE HAVE EXCLUSIVE USE OF THE ROOM.
Enquiries to Treasurer, Bob Joseph…Mobile 0418 215 182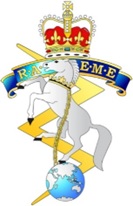 ANZAC Day in Sydney CBD 2023
March
The March in the CBD will commence at 0900 with RAEME Personnel past and present assembling in O'Connell Street by 0915, as detailed by RSL NSW.
We encourage all RAEME Personnel past and present to attend. It is a chance to display the pride and camaraderie we have in our Corps in front of the other Corps, RAN, RAAF and the general public.
Reunion Luncheon
This year's ANZAC Day Luncheon is again being held at The Castlereagh Club, 199 Castlereagh Street. Cost for the Luncheon is $35/head and tickets must be purchased by 17 April 2023. For full details refer to the attached flyer.
The Luncheon is open to all RAEME Personnel past and present, their partners, family and friends of RAEME..