"ARTE et MARTE"
(With Skill & Fighting)
Welcome to the web site of the Royal Australian Electrical and Mechanical Engineers (RAEME) Association New South Wales Inc. Our Association became incorporated on the 19th July 1994.
Our main aim is to preserve the memory of service comrades, maintain the fellowship between current and past serving members of the RAEME Corps, and to promote the welfare of our members and their dependants.
2022 PROPOSED CALENDAR

24 November – Committee Meeting & Casual Luncheon, Ingleburn RSL Club - 70 Chester Road Ingleburn
1 December - Corps Birthday BBQ, Ingleburn RSL Memorial Park - 70 Chester Road Ingleburn
WALTER HAUSMAN PASSING

It with heavy heart we announce the passing of our mate and Association member.
289525 Walter ( Wal) Hausman.
Rank on Discharge WO1
Enlisted 10 Nov 1969
Discharged 15 Oct 2005


Funeral Details.
Thursday 20 Oct 2022, 3.00 PM
Pinegrove Crematorium
Kingston St, Minchinbury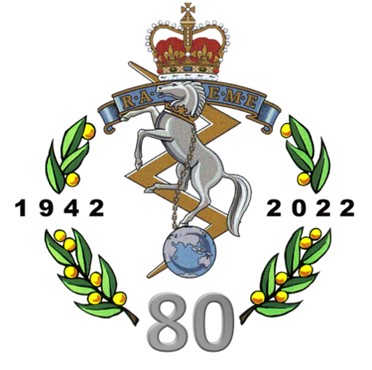 RAEME CORPS 80th BIRTHDAY BBQ
(All ranks)
Download Flyer: Corps 80th Birthday BBQ
The RAEME Association NSW Inc. invites you to join us, at above function, to celebrate our Corps 80th birthday.
WHEN: Thursday 01 December 2022
WHERE: Memorial Gardens Ingleburn RSL Club, 70 Chester Street Ingleburn NSW
Note: The BBQ will be held outside the RSL Club and All guests will not be required to sign into the Club
TIMINGS: 1200hrs for 1230hrs
BBQ to commence at 1300hrs
COST: $15 per person
DRESS: Smart Casual
INVITEES: All members of the Corps past and present, their partners, friends and
friends of RAEME
RSVP: Notice of attendance and payments by 17 November 2022
RENEW YOUR MEMBERSHIP
Step 1: Navigate to https://nsw.raeme.org.au in your favourite web browser.
Step 2: Click Login